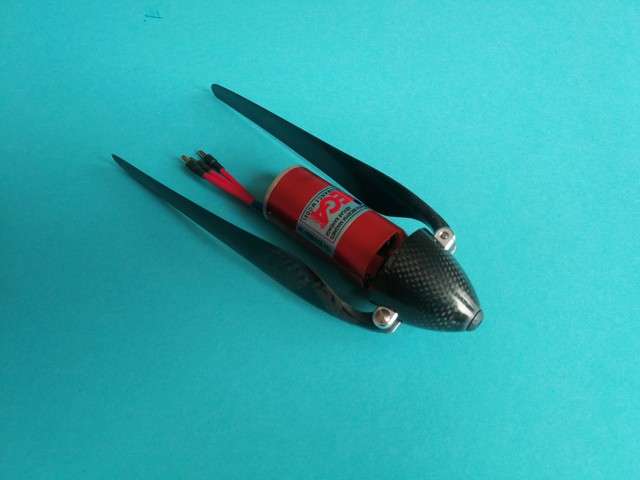 The new MEGA MOTOR power unit for Egida and Eldorado
For our Egida and Eldorado models we now offer the new power unit MEGA ACn 16/35 / 3CE F5J together with carbon fiber prop GM PROPELLERS 13×8 "and a carbon fiber spinner 38mm also from GM PROPELLERS.
Drive is optimized for these models of weight and power for Lipo 3S 1800mAh.
Total weight with prop and spinner: 185g
Static thrust 1.9kg at 56A current .
Climb rate up to 15m/s, the model can climb vertically.
Recommended controller: YGE 65LVT
Price of complete with spinner and prop: € 237.-
As an example is a telemetry record of the test flight with Eldorado (take-off weight 1.9 kg):